After the dedication of the Tabernacle and
the ordination of the priests, two of Aaron's
sons bring a strange fire before God and
are consumed by fire; God then instructs
Moses and Aaron regarding which animals
Ark to Jerusalem.

Picture::The Sin of Nadab and Abihu
(illustration from a 1907 Bible card
published by the Providence
Avihu bring "strange fire" to the Tabernacle
But as God never asked for this offering,
they are punished with death. Similarly,
in the haftarah for Parashat Shemini
we read about an event where someone
tried to interfere with the Holy Ark,
against God's will, and was duly punishe
Israel Just Unveiled Technology That
Will Save a lot of US and Israeli Soldiers Lives
Israeli soldiers fire artillery towards the Gaza Strip in Operation Protective Edge.
Photo by AFP
(JNS.org) Israel Defense Forces (IDF) Staff Sgt.
Tomer Lan, who was stabbed in the back by a
Palestinian terrorist on Wednesday in Samaria,
"prevented a larger terrorist attack" when he
"acted with composure and as required by a
combat soldier," the IDF said.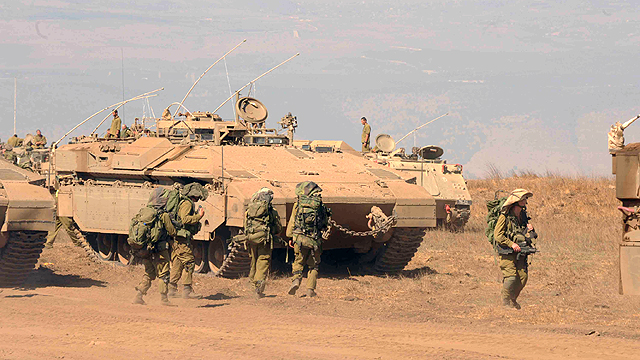 IDF Namer APC during Golani training
An Israeli soldier fires warning shots toward Palestinian protesters in the village of Safa, near the West Bank settlement of Bat Ayin, April 8, 2009.
Photo by A
Shavua Tove
Have a nice week