Educational Announcement # 1
A great Educational Open House opportunity to discuss & receive necessary & useful Information about studying at the IDC Herzelia ( a private collage in Israel ) & enjoy being one of the 1600 students who came from all around the Globe to get their master degrees from this university!
.
Watch the video below
.
Announcement # 2
We Won't be silenced
To: SC Students for Israel
I'm sure you're all aware of the embarrassment UCI faced just a few
weeks ago, when 11 student members of Muslim Student Union viciously
and agressively interrupted Israeli Ambassador Michael Oren as he
addressed the audience. He displayed true poise and honor in the face
of closed-minded and intellectually inept demonstrators who attempted
to silence him. After repeated calls by the Dean, these students
continued to bring shame to UCI and academia by claiming that their
freedom of speech is also the freedom to SILENCE those with opposing
thoughts. Give me a break...
Is no one concerned that those who hate Israel are now perverting the
American legal code? Are American values now being hijacked? Not
only must we stand up when a fellow Israeli voice for peace is
silenced, but we must voice our concern when fundamental American
values are threatened-such as Ambassador Oren, and the free world's
Please consider signing this petition,
and pass it along
. The 11
students who were arrested should be disciplined for their
unconstitutional, unacademic and freedom-robbing actions
.
http://www.wewontbesilenced.
com/take-action/sign-petition
/
Announcement # 3
Sent by debsh1
The Nature of the Regime in Iran at the present time!
Interview with Amir Taheri
Important Public Notice
.
Sent by S. Shadmehr



HANDICAP PARKING ABUSE
,

$3500

penalty + 6 month prison


give up and return before it is too late
EU: Free Shalit immediately
Rare footage shows ex-POWs
Turks recall Swedish envoy
US human rights report hits China, Iran
Why is a neo-Nazi website threatening an anti-Iran activist?
Ahmadinejad: Israel world's most hated state
'We face unmatched threats'
Iran attacks US over Afghanistan
IDF Chief of Staff: All options on Iran should remain open
Shell stops selling gasoline to Iran
New Iran destroyer test fires missil
e
Iran faces steep gasoline troubles
U.S. rewarding firms that defy Iran sanctions
Iranian poet '' Simin Behbahani '' handed 'travel ban
'
Watch
British Islamist
Anjem Choudary:
Freedom and Democracy Are Idols
That Must Be Destroyed
and
Replaced with Obedience
to Allah
They Give US Money, But We Attack Their System!
Sent by S. Shadmehr
Biden: Nuclear Iran would threaten U.S. as well as Israe
l
'Israel bolt in our existence'
Israel denies Erdogan's claim
Einstein text '' Relativity manuscript '' goes on display
7arrested in Ireland over cartoonist plot
Beware phony liberals
Dr. Shaul Rosenfeld
Mideast women win more rights
Poll: Only force can stop Iran
China rejects Iran sanctions, pushes for diplomatic solutionChina Foreign Ministry spokesman: Diplomatic efforts on Iran nuclear standoff haven't been exhausted
Only In non democratic Regimes and Governments that people can not decide about their lives like Hamas
CAN
:
Gazans shouldn't earn living in ex-settlements
Hamas moderates can't halt the slide toward Tehran
Khameneie is teaching Hamas , Syria And Aljazirah
The first lesson is How to kill the peace in the region
!
Israel urges US to adopt Cuba-like embargo on Iran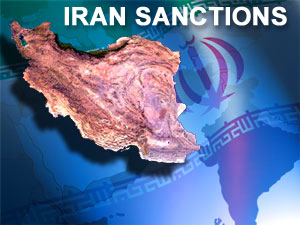 EU carbon at 2-week high supported by oil, German power
Iran moves uranium back underground
How Iran got nuclear equipment
The grand mask ball
Everyone putting on a show in Middle East,
but costumes are flammable
Groundbreaking
New Lung Imaging System
The war on baby girls:
Gendercide
S . Shadmehr