Hebrew / Tishrei 17 . 5771

AhamidineJad of 2010
Exclusive: Ahmadinejad's Interview With ABC's Christiane Amanpour in NY! Sept 19, 2010
Charlie Rose - Dr. Mahmoud Ahmadinejad,
President of Islamic Republic of Iran | Sept. 20, 2010
Joseph Soumekh
AHMADINEJAD LASHES CAPITALISM 21

AHMADINEJAD LASHES OUT AT CAPITALISM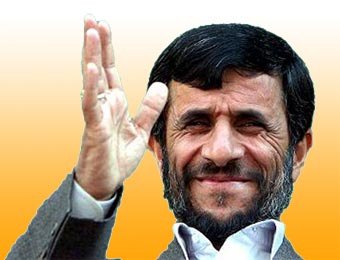 *************************
Money
Too busy to eat right? This pastor's family found a way, despite hectic schedules at work, school and church
How Fast Will Humans Ever Run
John Brenkus, host of the ESPN show 'Show Science,' discusses his new book 'The Perfection Point,' the limits of one's physical prowess and why he accepts the motivation behind steroid use
It's seven weeks into the new year. Do you know where your resolution is?
Having trouble sticking with those wholesome choices? Maybe your boss can help
Why facing stressful life events early in coupledom can lead to longevity